PETER WHITTENBERGER ABOUT CV CONTACT Sentient, Wii U Controller, Wii U, digital composite, inkjet print, 2014 "Sentient" is an experiment with facial recognition technology and our relationships with major technology companies. The passing of Citizens United by the US Supreme Court essentially "humanizes" corporations with rights protected under the First Amendment. "Sentient" extends this idea by creating Nintendo Miis of totems inspired by each corporations' logo. Using the facial recognition capabilities of the Wii U, Miis are created to push the "humanization" of corporations further. The purpose of this activity is to present big business in a more sympathetic light. Though it is common to demonize faceless corporations, I'm wondering if we would feel the same way if the consciousness of a corporation was in a human vessel. Also, "Sentient" proposes that businesses should realize that now, they too, are human and should conduct themselves with empathy in their newly acquired status as conscious beings.
"GOOGLE WANTS TO SPEND THE DAY IN BED"
"APPLE AND MICROSOFT FINALLY ADMIT THEIR LOVE"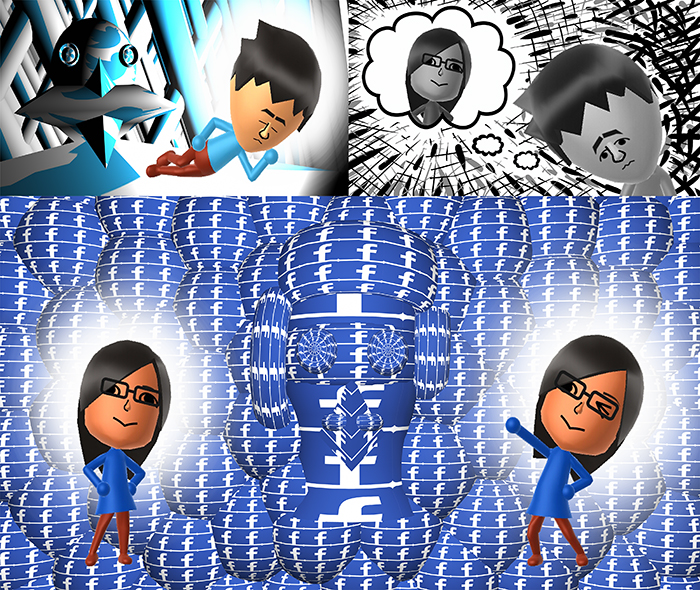 "FACEBOOK HURT TWITTER'S FEELINGS TODAY" ALL © PETER WHITTENBERGER 2014